Becoming An Amazing Straightness Training Instructor Is Possible For You!

Begin an inspiring path where you:

Do what you love.
Do what you're good at.
Do what the world needs.
Do what you can get paid for.
ENROLL NOW »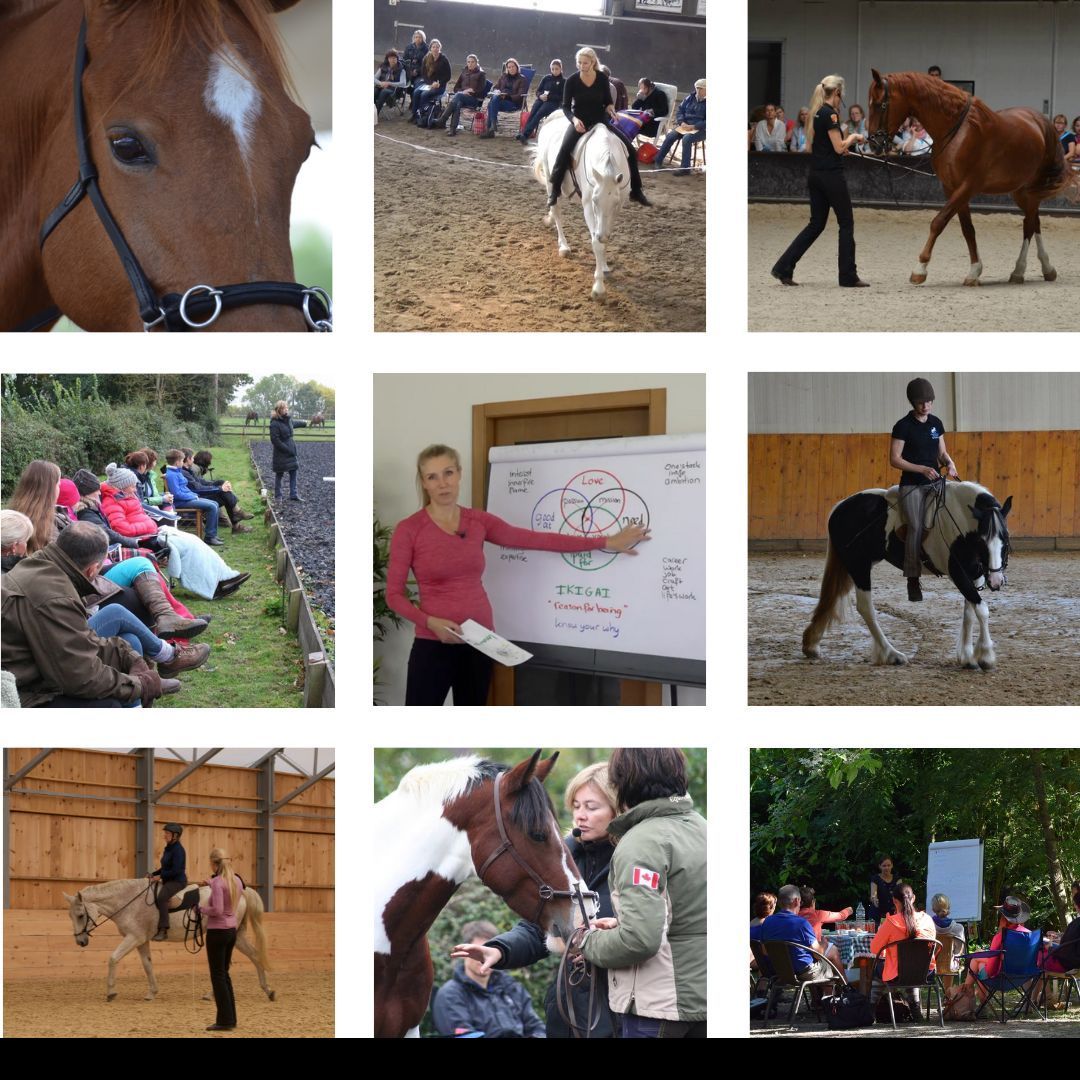 Decide to start living your purpose
The world needs you at your best

Just imagine, having a reason to jump out of bed every morning.
Living a life filled with meaning, purpose, joy, and satisfaction.
Helping horses and their humans to overcome their struggles and unnecessary suffering.
Convert your calling into a reality
Live in alignment with who you know you can be


If you've always dreamed about working with horses and doing something that makes a REAL difference in people's and horse's lives...
Let me help you!
I believe in you, I believe the program, and I believe together we can do great things!

I'm Marijke de Jong, founder of The Straightness Training Academy.
I've helped thousands of equestrians counteract their horse's natural asymmetry and trained 125+ instructors to do the same.
You have what it takes to become an amazing ST Instructor.
I can 100% help you. I've got you!
ENROLL NOW »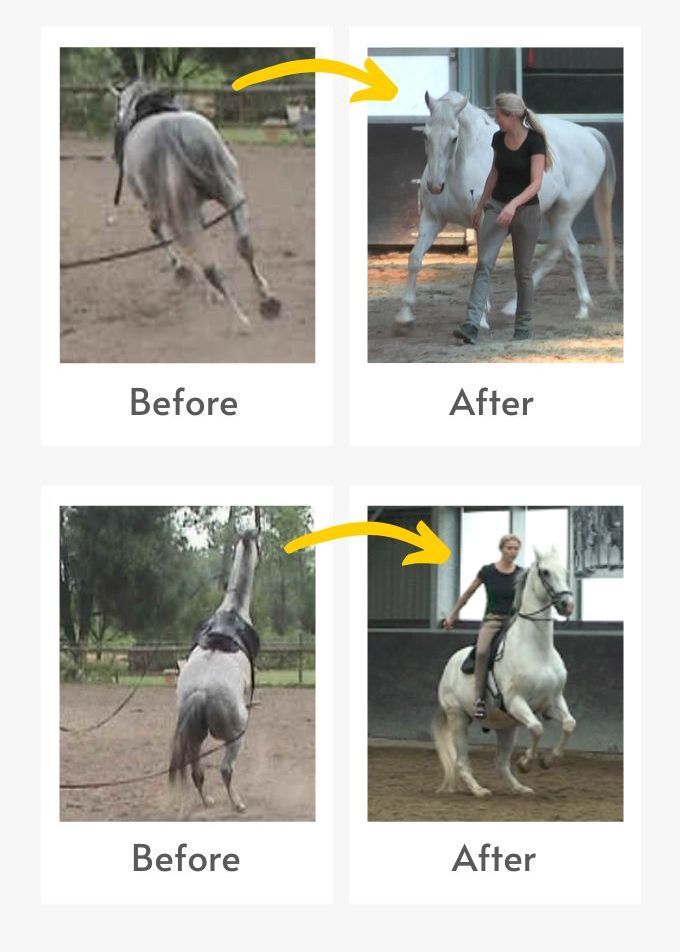 Set Yourself Up For Success 
With the Certifiction Program, you'll develop in three areas:

Craftmanship
Elevate your knowledge and skills with a comprehensive curriculum covering all aspects of Straightness Training.
Mastership
Unlock your teaching potential with empowering concepts, exclusive worksheets, and life-changing tools.
Entrepreneurship
Turn your passion into a profitable career with a clear step-by-step plan and high-quality education and training. 
What Sets You Apart As Instructor
The unmounted training pillars of ST set you and your students up for success
Groundwork
Groundwork is were we start to counteract the eight dimensions of natural asymmetry.
Longeing
With longeing, each horse can learn to how to 'turn' instead of falling on the inside or outside shoulder.
Work in hand
Many riding problems can be solved in work in hand, and it helps us prepare our horse for ridden work.
Work in hand
Many riding problems can be solved in work in hand, and it helps us prepare our horse for ridden work.
Become a confident ST Instructor
There's a proven path to support you every step of the way.
Our Certification Program is designed for your transformation.
Get Your Copy Of Our Brochure »
The STclopedia
Lifetime Access

Unlock all modules in the Mastery program and gain access to my life's work. With this extensive library of training videos, you'll have a visual guide on how to train your horse all the way up to the levade.
✔ Value € 2597 
Included with your tuition
ST Evaluation Program
Lifetime Access

All opportunities to submit training sessions with your horse unlocked once you enroll, with lifetime access after certification. This way you can always have your progress evaluated.
✔ Value € 1597 
Included with your tuition
Scholars Membership
Until December 2025

Transform your own Straightness Training with our weekly live coaching sessions. You'll receive personalized guidance to help you improve and achieve the results you're looking for with your horse. 
✔ Value € 7128 
Included with your tuition
Self-Mastery Membership
Until December 2025

Discover how to overcome personal barriers and tap into your true potential through empowering self-mastery techniques and transformative coaching sessions.
✔ Value € 2358 
Included with your tuition
Early Birds Get Even
More...

The Certification Program officially begins in January 2024, but you don't have to wait until then to STart your journey.
By joining us this November, you can take advantage of early support from The ST Academy!
Ensure you are well-prepared and ahead of the game when the program starts.
Early Bird Bonus #1: Get STarted NOW
Extra Scholars Coaching in November & December 2023

Many instructors have the idea that they are 'behind' already the moment they start a certification program. You're not alone!
To address this, jumpstart your ST journey by enrolling TODAY! This will allow you to begin immediate preparation with your horse for the Groundwork Grade 1 Touchstone.
Get personalized feedback on your training videos, gain confidence and build a strong foundation with your horse, ensuring you enter the Basic ST Instructor Certification Program ready to succeed!
Early Bird Bonus #2: STrengthen Your Mindset NOW
Extra Self-Mastery Coaching in November & December 2023

No journey is a highway to success and it's not a question of if obstacles will appear, but when. We've got you!
Join us TODAY and start developing the skills needed to turn struggles into strategies and obstacles into opportunities.
Get access to empowering Self-Mastery coaching sessions and classes so you can navigate any challenge with ease and step into the Basic ST Instructor Certification Program with self-confidence!
Join the Straightness Training Certification Program Today
Don't miss out on this opportunity to invest in your future as an ST Instructor.
Benefit from the amazing value you receive when you sign up:
Hear from our Certified Instructors
See why they decided the Certification Program was right for them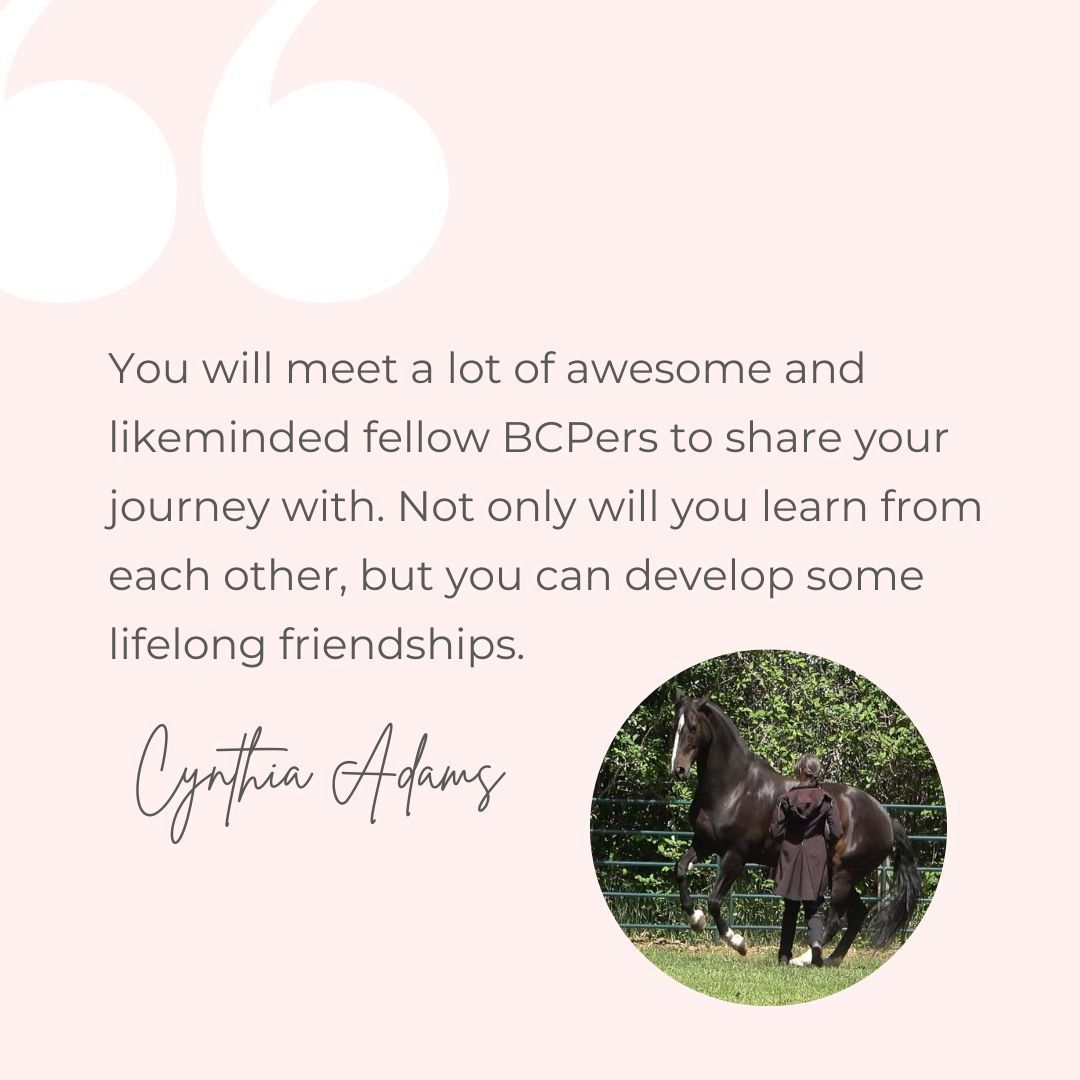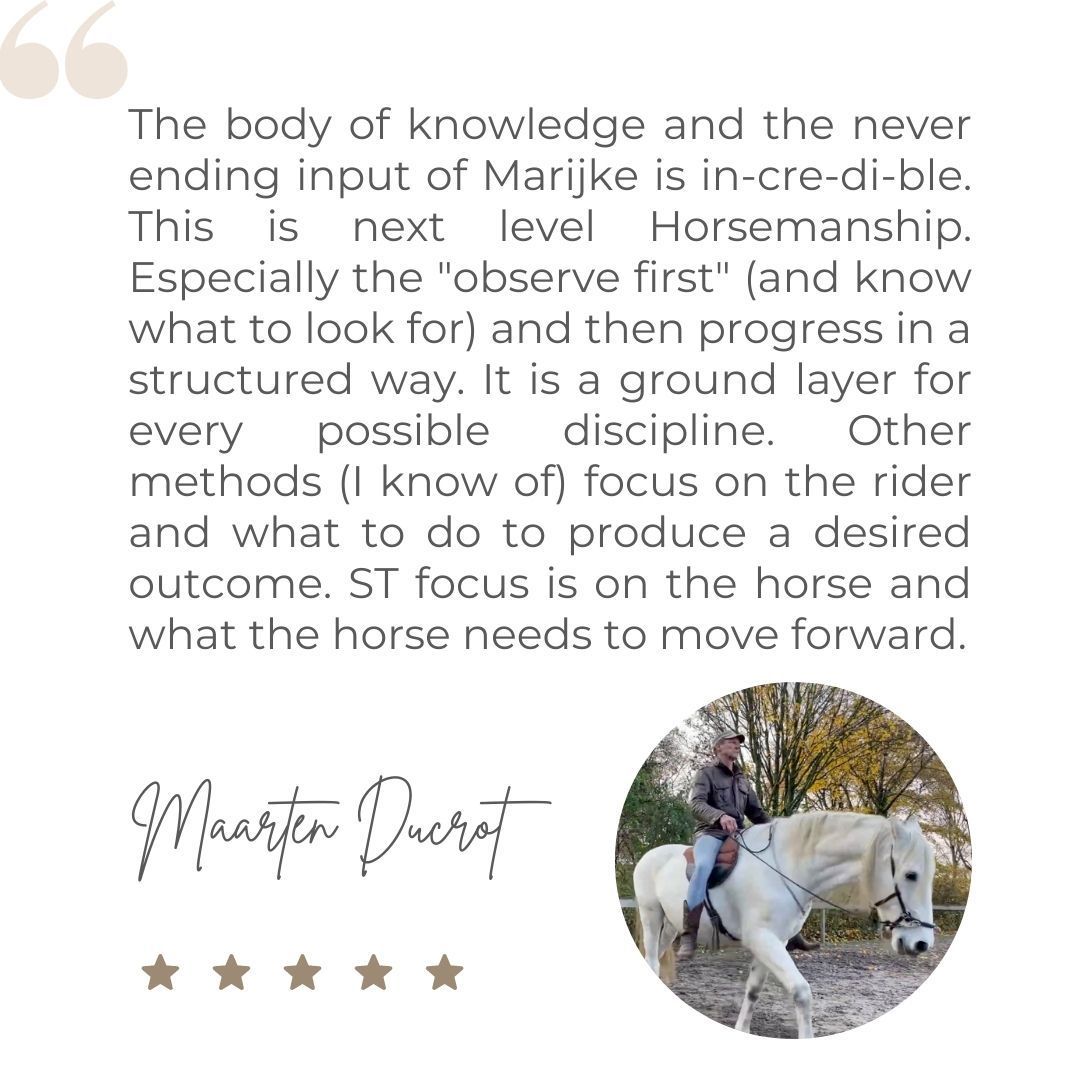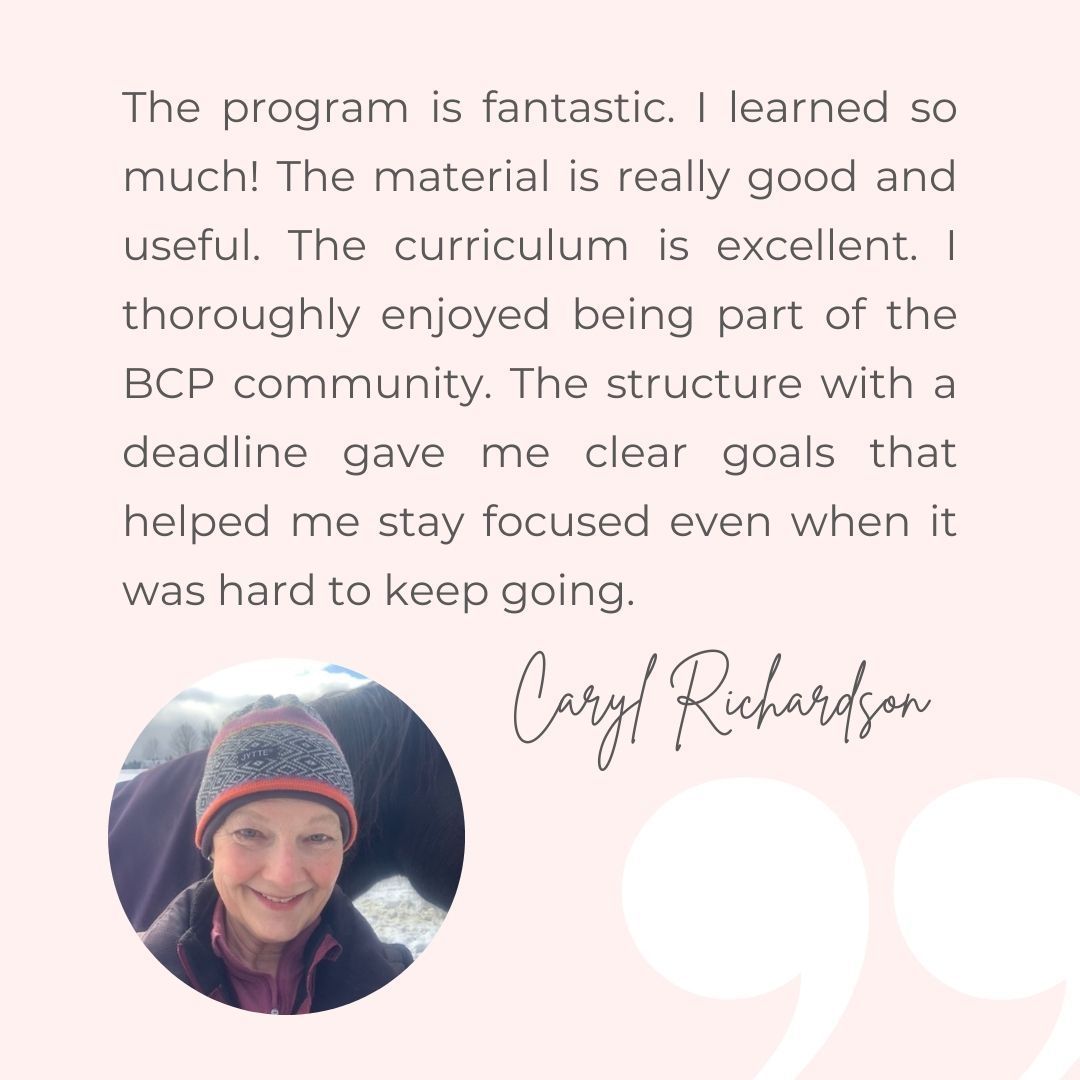 1. Can I be a successful ST Instructor?
2. Do I need to have previous teaching experience to enroll in the program?
3. Will I be fully certified at the end of the training?
4. Can I become an ST Instructor without prior business experience?
5. I live outside Europe. Is this program for me?
6. Can I pay in another currency than Euro?
You'll Have Support Every Step Of The Way
In The ST Academy, you'll never feel lost or left behind

As soon as you join The ST Academy, you'll have guidance and support from a team of like-minded instructors in a safe and encouraging environment.
Community

We have a really, friendly, helpful, supportive group of ST Instructors in ST community. 
Response

Within 24/7 you'll have a response on your question from me, crew ST or your peers
FAQ

All core modules have special FAQ sections with dozens of answers to frequently asked questions.
Crew ST

If you have technical issues or a challenge you need help with, simply email us and we'll get you sorted.
You, too, can become a Straightness Training Instructor
I'm handling over the success path to help you start your dream career! 

I can 100% help you! I've got you!
Do What The World Needs
Once all these key components come together, you will combine your passion with your mission, vocation and profession, and you're on the right path to pursuing the dream career that gives you the growth, freedom and impact you've always wanted.
Becoming An Amazing Straightness Training Instructor Is Possible For You!



Take the next STep to living the life you've always imagined:
Enroll Now »